Celtic Heroes
The Official Forum for Celtic Heroes, the 3D MMORPG for iOS and Android Devices
I can do that for you

Epona:
DoctorFlames.

Taranis:
MoonDancer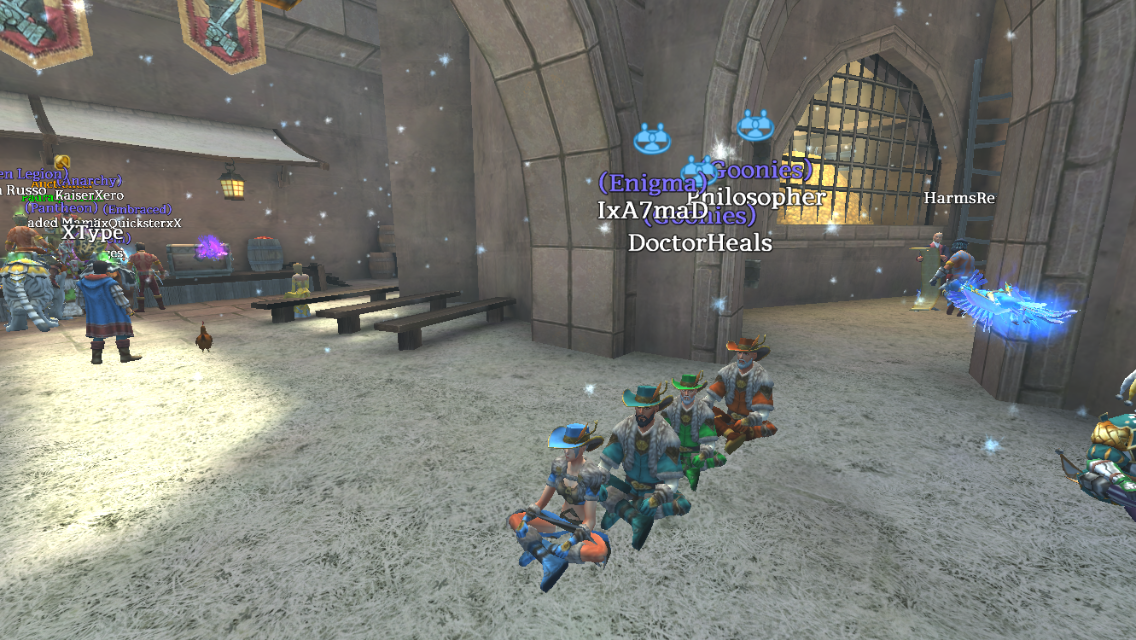 Me and my in real life friends who live in separate cities recently, but still get to hang out in castle to chat and talk bad about other ppl in secret
Submitted by : DoctorFlames
There are also one or two available from the questline (I stonevale for sure but I think there's another earlier on). Used to be defector in shale but I believe they removed the reward there, and the other was the catacomb quest which the reward of the books was also removed. Defectors used to give...
Mine are:
MadCombo.
BadCombo.
DoctorHeals/flames/poison/shield/arrows(kinda sad).
And last is:
...
I forgot
IF there was multiple limited recipes throughout the year we wouldn't be having this argument here. I agree with the fact that bring back the old stuff isn't always good because that would still make more complaints all over the place and the ppl who were smart enough and bought what they could on t...
A clannie of mine got the rage ring (the one similar to valour) from a 5* reaver in Corrupted Gardens
Epona :
Sigils (5-7k each)
Super xps (1.5-2k each)
Heroic xps (5-8k each)
Hastes (2.5-3k each)
Health and energy (1k each)
Restos (150-200g each)
Idols(50g each)
Chests (20-25k each)
Dragon eggs (2-2.5m )
Well hope it gets delayed for 2-3hours
I say
+1Balloons .
+1 on fireworks bigger and better ones.
+1 cupcakes that we cook and give awesome stats(even trolly ones) must be different kinds.

And all legacy bosses spawn every 4 hours like it was an actual event not just carrow!


All I am asking for,
tyvm for taking our requests