FENRIR
BACKGROUND STORY:
fenrir is a monstrous wolf. Fenrir is attested in the Poetic Edda, compiled in the 13th century from earlier traditional sources, and the Prose Edda and Heimskringla, written in the 13th century by Snorri Sturluson. In both the Poetic Edda and Prose Edda, Fenrir is the father of the wolves Sköll and Hati Hróðvitnisson, is a son of Loki, and is foretold to kill the god Odin during the events of Ragnarök. But, one day, the evil hagvar has received the orders from the trickster loki to launch a dark enchantment that ll summon the most ruthless, dangerous, mad, wild, blood thirsty beast of all time, to that effect, he ll welcome a group of nordic dark mages of the forgotten race of the sons of Surtur, the fire Jotun.
The skullcrusher slaves digged deep down in the earth and stopped just right under the temple of the Beloved celtic god Belenus.The evil plan consists to take revenge of the celtic heroes that defeated them in the past, and destroy the celtic religious vein of power.
MOBS:
mob name : FENRIR ( lvl 200 mob, 6 stars)
place holder : TWISTED SOUL OF FENRIR( 5 stars) lvl 100
SKILLS[b]
ATTENTION : ALL THE ATTACK SKILLS ARE UNVADABLE
your going to take the beat of your life

Death omen: you are stunned for 5 secs( single target attack)
Howl of Ragnarok : you take heavy dmg and drains the energy out of your body( area of effect)
Harmless beast: for Ten secs all the attacks heals the beast.
Summonner:summons young wolves that attacks you.
Poisoned Fang: heavy dmg with unvadable poison dmg
[b][size=200]DROPS:THEY ARE WORTHY OF THE BEAST DIFFICULTY; DONT WORRY
SWORD OF BALDER: heavy dmg and grans 100 health and energy regen
WAND OF HEL: summon lethal fire, wich means it brings back the mobs health bar to half the current health point he had.
BOW OF THE CROW WINGS: lash out the enemy with 50 arrows launched at the same time. with a stun effect.
DARK DAGGER OF LOKI:launches a deadly burst dps serie of attacks in one hit( all the dex based attack skills in one hit)the bearer of this dagger is hidden from all mobs.
TOTEM OF RAGNAROK: grants the skill temple warden: summons a shield that covers your grp members and eject any enemy from a 6 meter range , this skill regens your friends fully with a bonus of 1000 health points
all these items are 180+ items
AND THE MOST POWERFULL RARE DROP IS.......
STONE OF THE END OF TIME
it adds the amount of the health of your foe to your total health,and grants the summoning of the vanquished adds during the battle with fenrir.
[url]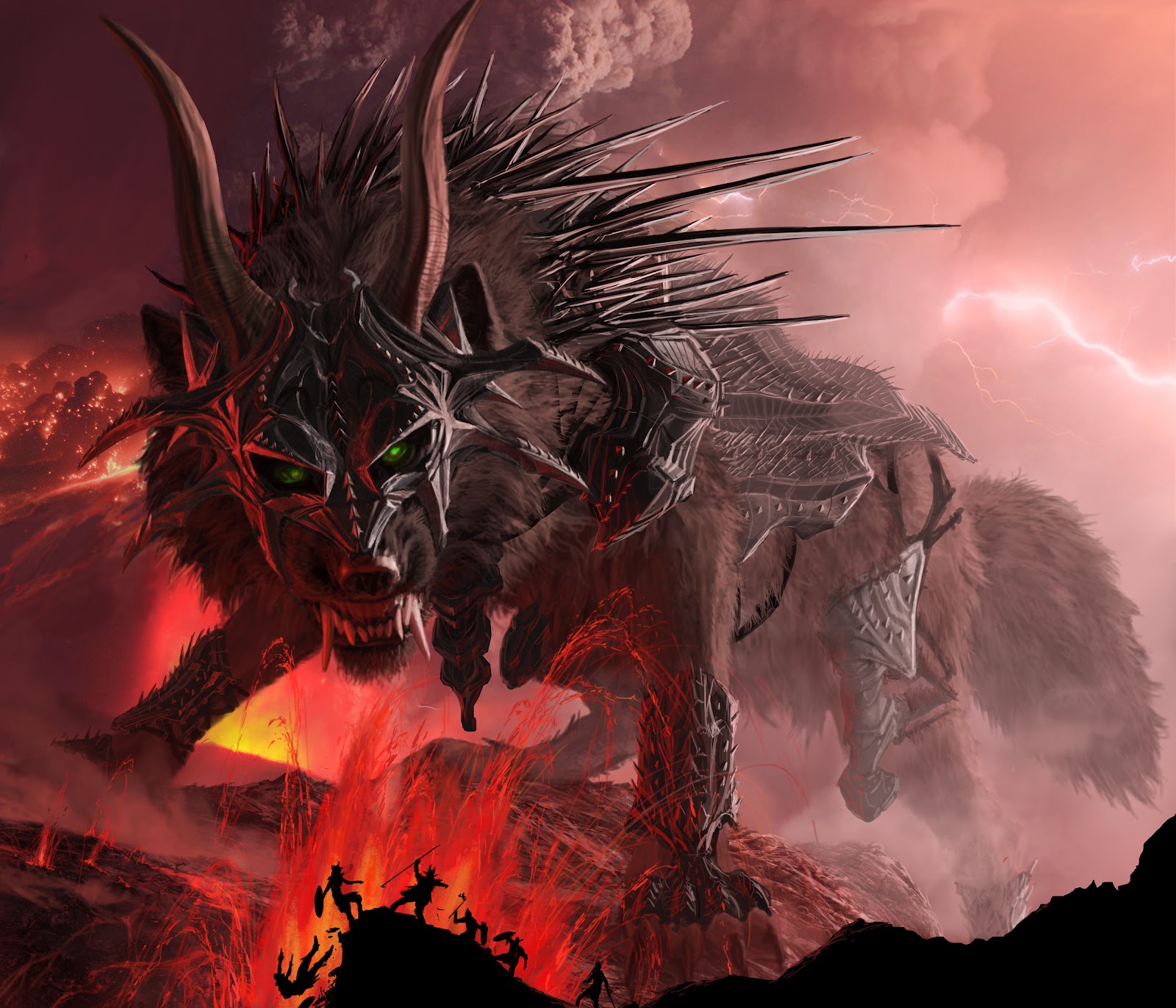 [/url]
source: vsbattles.wikia.com