Celtic Heroes
The Official Forum for Celtic Heroes, the 3D MMORPG for iOS and Android Devices
Heya, posting again as I think I finally have my outfit done and dusted. I love how the wrappings match the straps. Thanks again for the help. The skull cap likely wont be permanent as I want to sell it.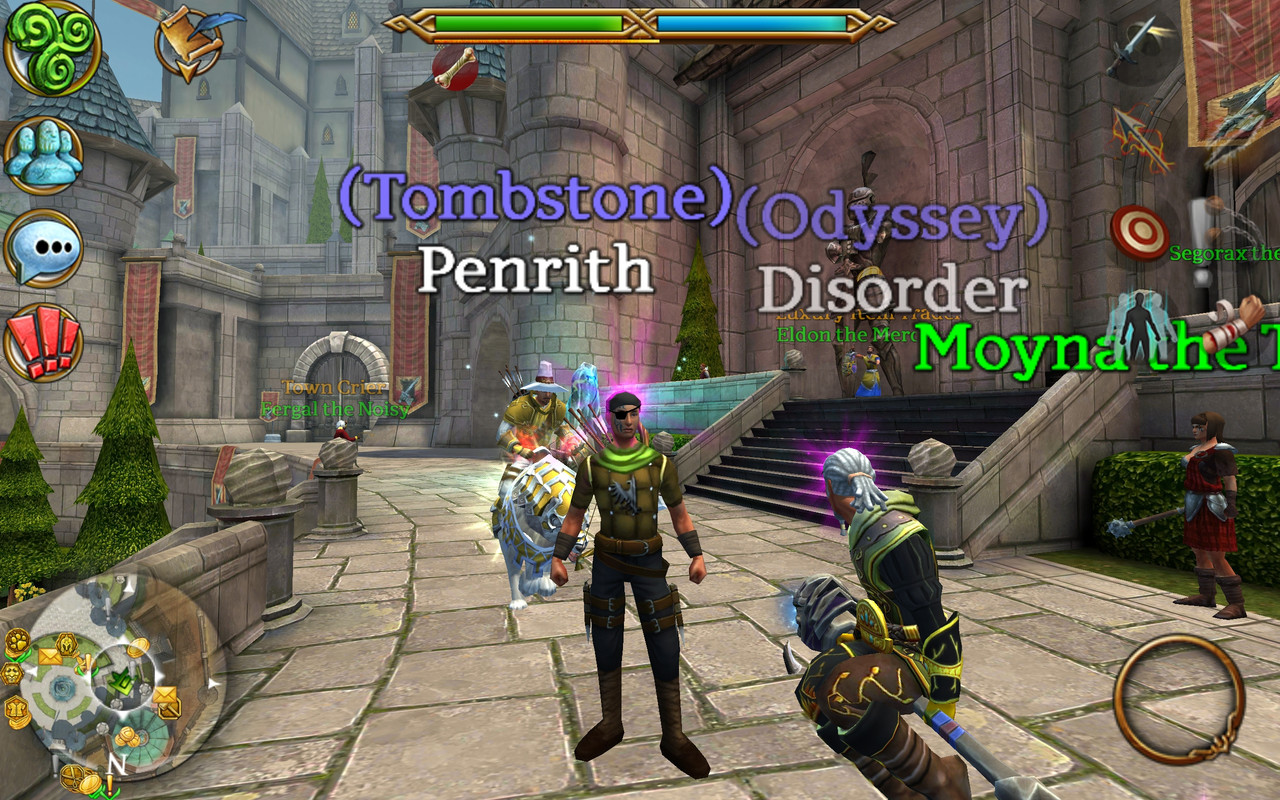 It sounds like all you have to do now is reach lvl 120 then! Either way, heres a link with more info on the quest: http://www.celticheroes.info/2016/09/legacy-luxury-shop-guide.html Just checked recently, turns out you need to be lvl 90 and become affiliated with the Aldington company via a quest t...
I think you need 100k or something like that to be able to view his inventory. He basically allows you to be able to buy 1 ring, 1 ammy and 1 brace at any period in time. Once someone buys for example, a ring. The ring slot will be refreshed and another random ring will be available for purchase I ...
Cotchers45 wrote:You might like highlander boots
Maybe. I don't like the plaid and big blue gems on them though. I could try it with my druid's ardmair pants though.
Cotchers45 wrote:Ragged shoes
I considered those but they look way too low res for my liking and don't have a genuinely aethetically pleasing design like the others do. Thank you for trying though.
Back again, I have more items but cannot decide which to choose. First up is what I had before: https://i.postimg.cc/2Sz89tPX/Screenshot-2021-03-27-21-55-41-383.jpg I still find it kinda annoying that it has 2 colours and looks a little too big against the trousers (like wellingtons) but like the hi...
Not really relevant but it's funny learning a language as you can slowly recognise more and more words in conversations and feel that much closer to finally understanding the message.
I'm now level 63 and am a warrior name: Fighton I'm wondering what items i should look to try save up for to get me to high levels easier because i don't want to save up a whole 100k or more and buy the wrong thing :/ Please help :D I recently got a Heroic Amulet of Vigor from Spinnet for 180K (I'm...
I've been considering trying to host a lite version of Dungeons and Dragons with dice dictating what happens but my battery life sux and I haven't really gone over it in my head. Would the players have to make character sheets or get flat increases and decreases to rolls based on their class? how mu...