Celtic Heroes
The Official Forum for Celtic Heroes, the 3D MMORPG for iOS and Android Devices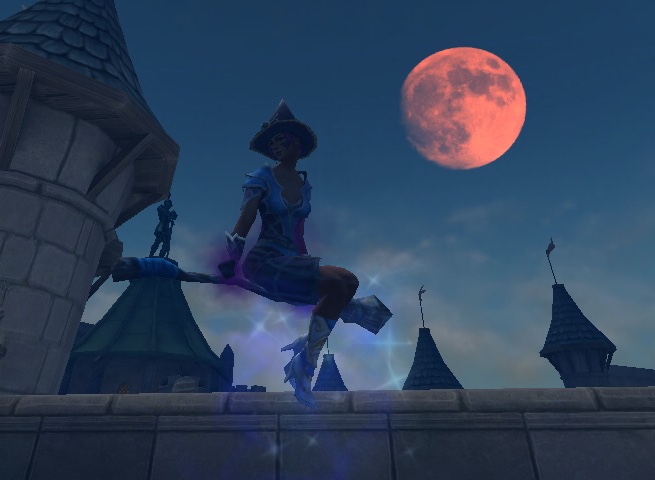 Do we know exactly what day/time the Samhain event starts yet and if they'll replace the flower crown quest for this event?
I know this may not be the most exciting event ever for some players, but I'm really looking forward to it. I started playing after the last Samhain event happened in CH which has always been disappointing to me since Halloween is my favorite holiday. I can't wait to see what they do with it! I'm re...
Yes, overwhelming, especially the feedback in the castle while it was global, but feedback here as well. Sorry, but you can't count the people who were in the castle during the global castle nightmare as supporters simply because they were present. They were in the castle for other things. If anyth...
I absolutely agree. I love this addition. It makes switching between battling on my mount and fishing so much easier!
If no one goes there it means no one wants to hang out in a global area. Those that do, will. All those who don't want to shouldn't have it forced upon them. I agree with this so much. If people wanted to chat with players on different servers, they would go to the global arena where that is alread...
Yeah, I'm having massive logging issues. The auction house ate my money when I bid on something, then wouldn't load at all. And now the game won't load in either. Was there another reset?

iPhone SE
Just turned graphics down to halfway
I feel a 'waiting area' in the arena where 1 vs 1 duels are allowed or a stand area to watch the arena battles while interacting with other players is a better idea, this way if you want to socialise you can. Ya, I agree w that, if people wanted to talk to other servers, they'd hang in the arena, a...
I have to agree with the majority here. This is the first update which has made me contemplate quitting the game. The castle always felt like a place to chill between bosses, bond with clan members, and buy things from other players. Now it just feels stressful and claustrophobic, if it loads at all...
My clanmates and I on Gwydion didn't get new bounty quests today. I've tried switching to an alt and restarting the app, but they haven't refreshed. Are people on other servers experiencing this too?