Celtic Heroes
The Official Forum for Celtic Heroes, the 3D MMORPG for iOS and Android Devices
I love the concept of a hard enrage but by adding a heal skill during the fight this will make it impossible to beat the enrage, unless the heal skill is part of this 'hard' enrage to make it impossible to zerg. Don't worry, the heal skill being fixed is the one that's part of the hard enrage. This...
What does the term 'hard' enrage mean? Is there also a 'soft' enrage? I'm confused lol. Existing bosses like Proteus and Gelebron have a 'soft' enrage, where the boss effectively gets a buff that empowers it, with the intent that it will eventually wear players down. A 'hard' enrage is a time limit...
Is this just to make the raid impossible while the pop-in bug is being worked on? http://static.tvtropes.org/pmwiki/pub/images/weirdalfoil_2322.jpg Don't worry, we're not making the boss impossible. As mentioned in one of the Bloodthorn threads going at the minute, the boss heal skill wasn't functi...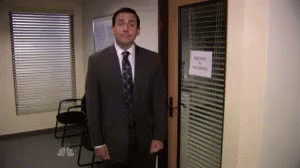 #6 appears to have just been a typo however, easy mistake to fix! #6: The first thing to do is submit an in-game Support Ticket, found by tapping the Support tab in-game , Support Tickets are directly linked to your account and are generally resolved faster than via the forums. Hi Arken! Correct me...
You did a great job :D Also I hope y'all wear kilts. Also pics! Please ❤️ https://media.tenor.com/images/54d7a5aa94158a5bd675c358f96c6261/tenor.gif Weather is still too cold right now for kilts, the sunny day we just had was an anomaly and I fully expect another month of snow to really send winter ...
Great welcome message Muldar! I found some grammatical errors, and especially for new players it is best to maintain a level of professionalism. I would suggest checking through these excerpts for grammar mistakes. The Celtic Heroes forum is our official hub for all things Celtic Heroes . Top right...
Great to hear! Will we be told when characters will be copied so we can move all of our gear appropriately? Yeah! Characters will be copied most likely Tuesday - Wednesday next week but I will post a notification in advance. This is some great news, the days drawing near where I get to smack some p...
Hey Heroes, Due to the continuing negative weather conditions affecting Scotland we will be postponing the Corrupted Gardens Closed Beta until next week. With hazardous travelling conditions and the majority of staff unable to travel, understandably the safety of the team is our primary concern. Th...